On Halloween witches come true, wild ghost escapes from dreams, each monster dances in the park and I stand in the fields to make you smile.…..
Moodboard
---
This is a my project as a Design Team Member for The Crafters Cafe Challenge blog.
Following is the link :-
https://tcccbdthome.blogspot.com/2021/08/275-1st-october-anything-goes.html
 Our Sponsor for this digital Image is The Artsystamper Shop
Friendly Scarecrow Digital Stamp Set for Thanksgiving and | Etsy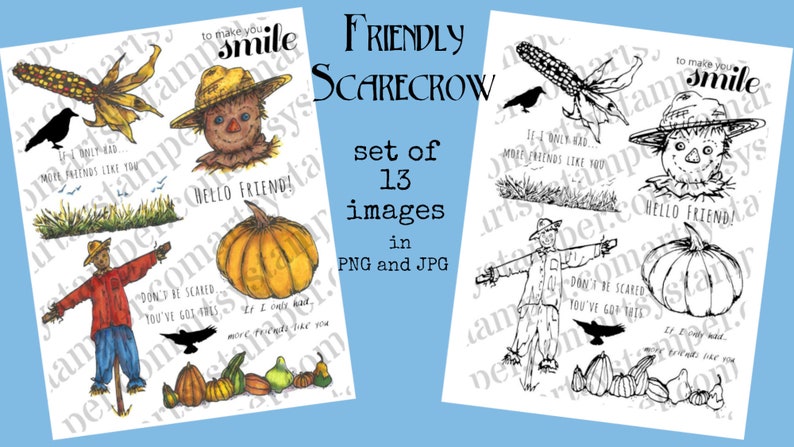 Greeting Card
---
I hope you liked this project , would love to know your feedbacks in the comments section below. I also cater to orders for customized handcrafted gifts for themes of your choice. Feel free to contact me to know more hazelestibeiro@gmail.com.